USING BLOCKCHAIN


FOR SUSTAINABILITY
Discover how you can leverage your triple bottom line. A thought-leadership piece.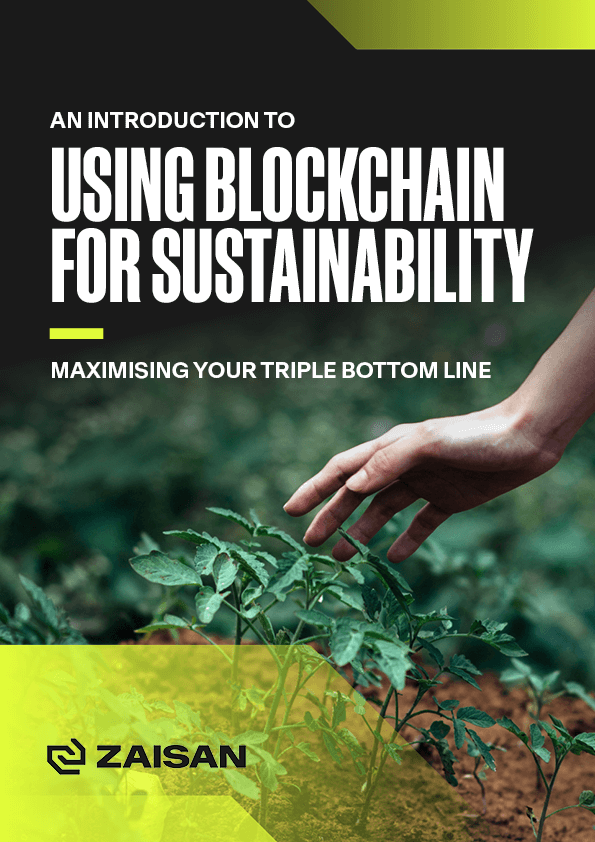 Ebook publish date: 04/2023
With sustainability demands rising, businesses are forced to adapt to expectations. When looking at how businesses approach their triple bottom line,  we encounter two main issues:
Businesses do not tend to cater to all three pillars within the sustainability framework (people, profit, and planet), but often focus on one or two
Blockchain is an often forgotten considerable for sustainability maximisation
Through this ebook, we explain how you can accommodate the demands of sustainability through blockchain technology.
Here's a high-level overview of what you will find inside:
Impacts of blockchain technology on the three pillars of the triple bottom Line
Use cases to describe real-world examples
Barriers to adoption, accompanied by strategic implications 
A glossary, for a full understanding of the components of blockchain technology