Join the future of web3 by seamlessly integrating blockchain solutions into your business.
WEB3 SOLUTION PROVIDER

& CONSULTANCY AGENCY
Helping business with compliant and robust blockchain infrastructure and web3 identity tooling.
Through a suite of tools and services, we enable the rapid development of web3 products and concepts that comply with EU regulations and have enterprise-grade security. This includes Consulting, Project Management, Software Development & Training.
Europe-based. Satellite offices in:
Amsterdam, the Netherlands – Dublin, Ireland – Barcelona, Spain – Lisbon & Faro, Portugal
SERVICES
Best-in-class web3 and blockchain services for enterprises, government organisations, and non-profits.
CHECK OUR INVENTORY
SOLUTIONS
Best-in-class web3 and blockchain solutions for enterprises, government organisations, and non-profits.
CHECK OUR INVENTORY
RESOURCES
Explore our diverse educational resources on web3. From informative articles to insightful ebooks and practical use cases.
CHECK OUR INVENTORY
EXPERTS IN BLOCKCHAIN TECH
In our founding team, we have experienced blockchain specialists, from block producers to WAX guild members.
DYNAMIC & DIVERSE TEAM
We come from different backgrounds like cyber security, hospitality, gaming, rights management, collecting & music.
COMPLIANCE
In-house legal expertise. GDPR support, compliance framework.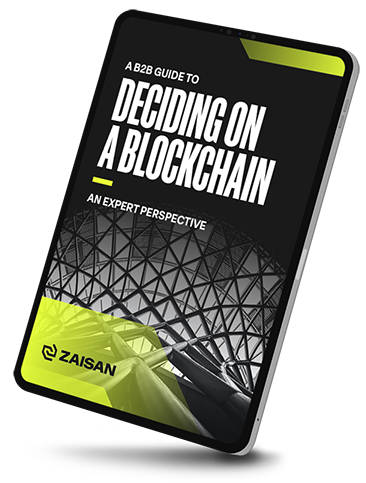 FREE EBOOK: DECIDING ON A BLOCKCHAIN
Through this ebook, we explain how you can avoid pitfalls and guide you through this journey.
Here's a high-level overview of what you will find inside:
Technological factors to consider in assessing a blockchain's performance
Impact of blockchain communities on your business
Best practices to determine a blockchain's growth potential
Importance of EU regulations for a blockchain's mainstream adoption
BRING YOUR BUSINESS
ON-CHAIN
"The reasons for choosing a blockchain can be different, depending on where you are in the world."
WHY CHOOSE A BLOCKCHAIN INFRASTRUCTURE?
MEET OUR TRUSTED PARTNERS

BLOCKCHAIN PROTOCOL

TOKENISATION RWA

DUTCH FOUNDATION

DUTCH NETWORK

BLOCKCHAIN ASSOCIATION

DUTCH BLOCKCHAIN COALITION

SIIP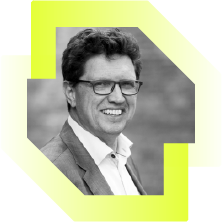 Alex Bausch
Chairman, 2Tokens
"Zaisan are pioneers in the European tokenisation and digital asset industry. They are leading the way to full-scale adoption of new token business models, by delivering solutions that work on supporting infrastructure. Their no-nonsense approach is refreshing in a field often characterized by hype. With Zaisan on your team, if there's money to be made – you will make money."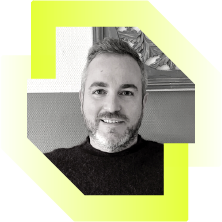 Roberto Nichela
Co-founder & CEO, R2 Collectibles
"Since partnering up with Zaisan, we've had several instant sellout NFT releases such as Mutants, Monsters of Rap, Graffiti Kings, Cartombs, and Geepeekay. We are constantly adding extra utility to increase community participation. Zaisan will continue to steer R2 in the right direction in order to stay ahead of the competition."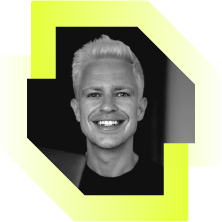 Sebastiaan van der Lans
Founder, WordProof
"We are happy to team up with Zaisan. Their ongoing efforts to make blockchain GDPR-compliant & make it possible for every company in Europe to work with blockchain."
WE ARE CHAIN AGNOSTIC BUT DO HAVE PREFERENCES EOS NETWORK

WAX PROTON

EUROPECHAIN

NEAR

TELOS FIO ALGORAND