HIGH TRANSACTION SPEED

NO TRANSACTION COST
Deploy fast, resilient, and EU-compliant applications supported by a global network and community of entrepreneurs and developers.

Europechain is a next-generation public blockchain. Fast & scalable, stable & secure, end user-friendly, and flexible. Reliable in fulfilling millions of daily transactions with its innovative DPoS algorithm (high speed: 10000 TPS). Running on the latest stable release of Antelope and aiming at EU Data Norms compliance. Flexible and robust permissions, offering multi-level security options tailored to your needs, including multi-signature needs.
WHAT MAKES EUROPECHAIN UNIQUE?
LISTEN TO THE Q&A WITH RHETT – CEO ZAISAN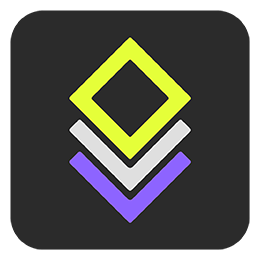 EU-BASED
Operated by an EU consortium with legal entities in the Netherlands, Portugal, Ireland, Spain, Germany.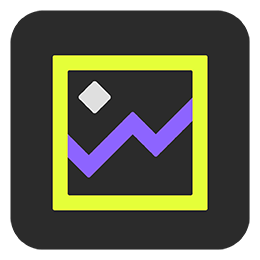 CARBON NEUTRAL
Data is located in green data centers in the EU.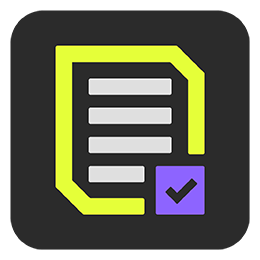 GDPR & EU DATA COMPLIANCE
All data is hosted in the EU. GDPR is managed through a rigorous compliance framework.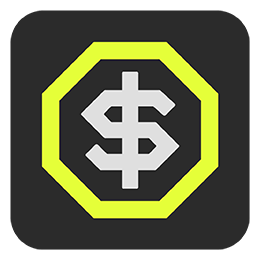 PREDICTABLE PRICING
Fixed price unit for chain capacity.
AVOID SIGNIFICANT RISK 
WITH EUROPEAN REGULATIONS
Our experienced team architected a public blockchain solution that is tailor-made for businesses operating in the European Union.
STARTER ONBOARDING PACKAGE
Everything a project needs to get started           
2 hours of onboarding consultancy
6 hours of post-onboarding consultancy
100 KYC'd accounts (identity wallet)
Support with your Data Protection Impact Assessment (DPIA) & full DPIA review
200.000 API calls / month
PREMIUM ONBOARDING PACKAGE
Everything you need to start your project and take it to the next level
4 hours of onboarding consultancy
30 hours of post-onboarding consultancy
500 KYC'd accounts (identity wallet)
Support with your Data Protection Impact Assessment (DPIA) & full DPIA review
1.000.000 API calls / month
15% discount on the purchase of additional resources in the first year after purchasing the package
CUSTOM ONBOARDING PACKAGE
Bespoke packages fit to your needs
In addition to our Starter and Premium onboarding packages we offer custom onboarding packages to anyone in need of bespoke offerings

COMPLIANCE CHECKS
Before deploying on Europechain we require dApps to conduct a Data Processing Impact Assessment (DPIA), amend their dApp in accordance with the findings, and to sign the required processing agreements to maintain compliance with EU data regulations. Each package includes a 1-day DPIA by the Zaisan team.

ACCOUNT CREATION
After signing the required documents, you will receive sufficient account creation codes which allow you to create Europechain accounts

PERMISSION SETTING
After the account creation, you can request the required permissions through the Europechain permissions portal

DAPP DEPLOYMENT
Once all agreements, accounts, and permissions are set you can start deploying your dApp
XEC is the native token of Europechain. XEC tokens can be used to stake in order to be able to perform transactions, but they can also be used to purchase other resources on Europechain which can be necessary to deploy your project.
Unlike many other blockchains, transactions on Europechain are essentially free. By staking XEC you gain access to a certain amount of resources available on the blockchain, which replenish over time.
Furthermore, XEC is not meant as an investment vehicle. The XEC price will remain constant, ensuring costs are predictable.
Zaisan offers a BETA identity wallet with a KYC process. This self-sovereign identity tool will allow individuals to create, manage, and share their digital identity in a secure and convenient manner.
It helps businesses by reducing the amount of personal information that they have to both store and handle. It also aids them in remaining compliant with evergrowing data regulations.
Furthermore, it helps individuals by giving them more control over their personal data, allowing them to share their data securely in a way that allows data to be verified by others.
Where can I find more technical information on Europechain?
Europechain is kept up-to-date with the latest (stable) release of the Antelope software. The GitHub page of Antelope can be found here. Furthermore, a developer portal of EOS Network Foundation, the developer of Antelope, is available here. More advanced Antelope documentation can be found here. Lastly, a smart contract developer's handbook can be found here.
What is the transaction cost on Europechain?
Transactions on Europechain are costless. This is possible due to the resource model that is used by Europechain.
Each Europechain account has 3 resources: CPU, network and RAM, which all allow users to do different things. We will explain each resource individually below using a metaphor:
"If Europechain was a train, CPU, RAM, and network could be explained in the following way:
Network would be the available seats in each train leaving and entering the blockchain. Your chair will always be reserved, and if u need it, it will be yours. BUT, if no one is on the train, you could lay across a bunch of chairs because they are free! So network is a way to make sure you have somewhere to sit when the train leaves.
CPU is how often you can ride the train, and works much like network as far as allocation goes. You may have a train ticket, but of course the ticket is only usable on certain days and times.
Now the Europechain train train is pretty laid back, so any unused space is free to use re: CPU and network, until the people that paid for the space need to use the space.
CPU and network are joint resources that together are called BANDWIDTH.
RAM is your storage space on the train. If you need to bring a ton of luggage, you need to pay per bag to check your bags onto the train. If you do not need to bring a lot of luggage, you can sell your storage space to others that are riding on the train."
CPU and network can be obtained by staking XEC, which is essentially locking your tokens for a certain time. When the user wants to move their XEC they can unstake their tokens, essentially making transactions free. RAM can not be obtained through staking but can instead be bought and sold and is used to perform other kinds of actions on Europechain.
What is a Data Protection Impact Assessment (DPIA) and why is it necessary?
A Data Protection Impact Assessment, commonly referred to as a DPIA, represents an integral component in the realm of privacy and data protection. This systematic evaluation process serves as a mechanism to assess and mitigate any potential privacy hazards arising from data processing activities. By performing a DPIA, organisations can effectively guarantee their adherence to data protection regulations such as the General Data Protection Regulation (GDPR), thereby ensuring their compliance with the law.
DPIAs are not just mere formalities, but rather play a vital role in safeguarding the privacy rights of individuals. By conducting a DPIA, organisations can proactively identify and mitigate privacy risks before they materialize, thus minimizing the likelihood of a data breach or any other privacy violations that could have a detrimental impact on individuals and the organization itself, in terms of legal repercussions or reputational damage.
With compliance being a key part of Europechain we require all applications on Europechain to conduct a DPIA. Therefore both Europechain packages include support with your DPIA as well as a full DPIA review.
What if I need more resources than included in the package?
If you require more resources or consultancy than is included in the package, you will be able to buy more through Zaisan. Please get in contact with us.
How does Europechain ensure data compliance?
In short, all data is hosted in the EU (EEA countries). Europechain enables compliance with EU data regulations by carefully assessing and signing agreements with all parties that are handling data put on Europechain. Furthermore, Europechain requires dApps to conduct Data Processing Impact Assessments and to amend their dApp in accordance with the findings. Lastly, Europechain uses history filters.
Is Europechain environmentally sustainable?
Europechain is an energy-efficient and carbon-neutral blockchain. This is possible due to the efficient consensus mechanism used by Europechain (Delegated Proof of Stake) and the use of green data centers by all Europechain validators.
Are the costs of the package recurring or a one-time fee?
The packages are just a one-time fee. If you need more of any of the components these can be obtained by getting in contact with us.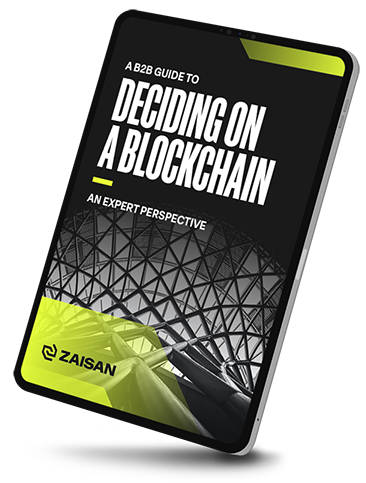 FREE EBOOK: DECIDING ON A BLOCKCHAIN
Through this ebook, we explain how you can avoid pitfalls and guide you through this journey.
Here's a high-level overview of what you will find inside:
Technological factors to consider in assessing a blockchain's performance
Impact of blockchain communities on your business
Best practices to determine a blockchain's growth potential
Importance of EU regulations for a blockchain's mainstream adoption